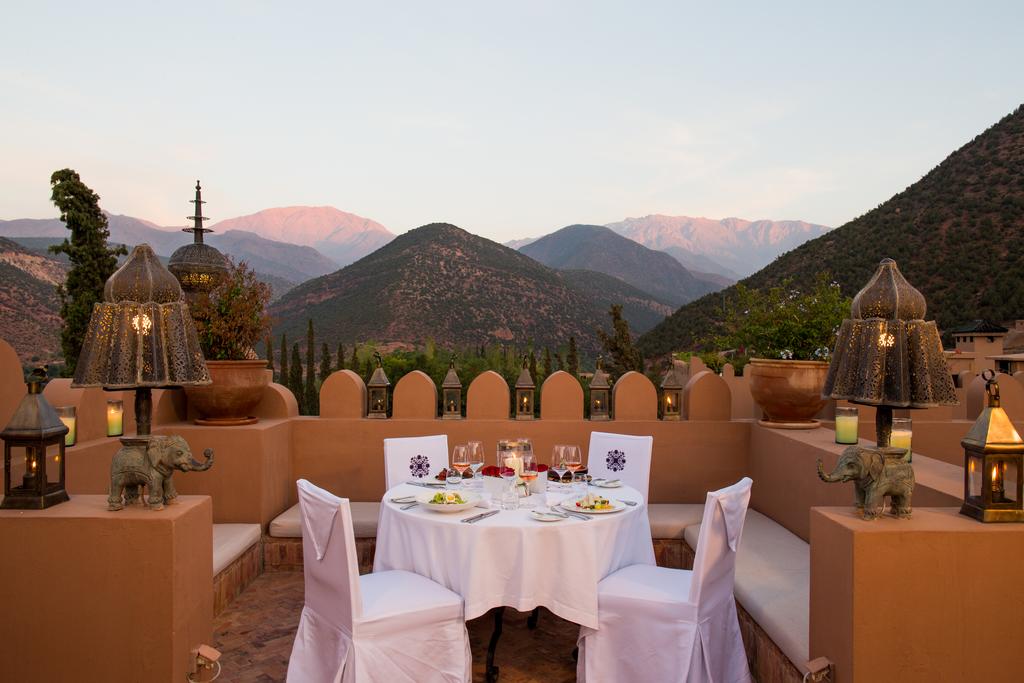 How to Travel in Morocco is a very comment equation when planning on a Morocco Vacation. Travelers need to know is that the people are exceptionally gracious. This is absolutely true! Generosity is the fabric of the nation, and you will find it everywhere, from the poorest villages to the wealthiest enclaves.
You can find out what areas of Morocco are of interest, and what activities you might want to participate in just from reading through our Morocco tours we have built for our travelers to select from, and if you wish to modify or change anything from any of our Morocco holiday packages, we can customize it for you based on your interest and desire. Morocco's geography is very similar to California and offers wine tasting, windsurfing, horseback riding, mountain, walking, trekking, climbing, and much more. That, of course, in addition to traveling to the Sahara Desert Morocco Tour and meeting the nomads who have lived there for thousands of years. Figure out what your interests are, and we can help you plan your trip around them.
If you wish to guarantee a spectacular experience, and you have a budget, hire one of our Morocco Tour Guides who will drive you all around Morocco to enhance your Moroccan experience while vacationing Morocco. Our drivers/guides are multi-lingual and exceptionally accommodating, and it is well worth it to engage their services. Vehicle sizes range from large and comfortable cars to luxury minivans, and they allow you much more freedom in your travels, at the same time give you a safety net of having a native Moroccan escort for most of your Morocco Tour. That is why all our Morocco Vacation packages are offered with private transportation and English speaking guide from the airport and back to the airport to ensure your return home with plenty of tales of Arabian nights and days.
When it comes to Accommodation, Morocco offers all types of western hotels from 1 to 6* hotels, in addition to Morocco Boutique Style hotels, called Morocco roads located everywhere when traveling in Morocco.

The food is delectable in Morocco, mostly Arab and Berber fare with influences from France, and the variety is dazzling! The traditional Moroccan dish is called Tagine and comes in almost infinite variation… beef with prunes, chicken and almonds, fish, goat, lamb, and vegetables. The "fast" food in Morocco for lunch or dinner is a tagine, and tagine shops are everywhere, waiting for you. A tagline is also particular conical-shaped pottery, in which the meal is cooked. It's almost impossible to go wrong! But when you are in big cities like Marrakech, you will feel like you are in New York City in terms of food. You will be able to dine at French, Spanish, Italian, Chinese, Indians, Japanese restaurants and you name it. We have the top world-class restaurants in Morocco, as well as a top nightclub and fine International cuisine restaurants with entertainment.
The sink water is not drinkable in Morocco, you will get sick if you consume ice cubes (except in higher-end hotels), eat salads, or brush your teeth with the water. The only option is bottled water. It's okay to eat fruit if you peel the skin – such as bananas, oranges, avocados, etc.

Be open to spontaneous fun! Moroccans are dedicated to enjoying life to the fullest and there are ALWAYS festivals, celebrations, and gatherings, so be open to altering your schedule for those unplanned experiences within the day if you need to.

In our experience, the only people who have a bad experience in Morocco are the people who get Tourista – sick from drinking sink water that all travelers should avoid. Drinking filtered bottled water is the way to go. Everyone else raves about the beauty, the hospitality, the diversity… and travels home with unforgettable memories of this exotic Morocco.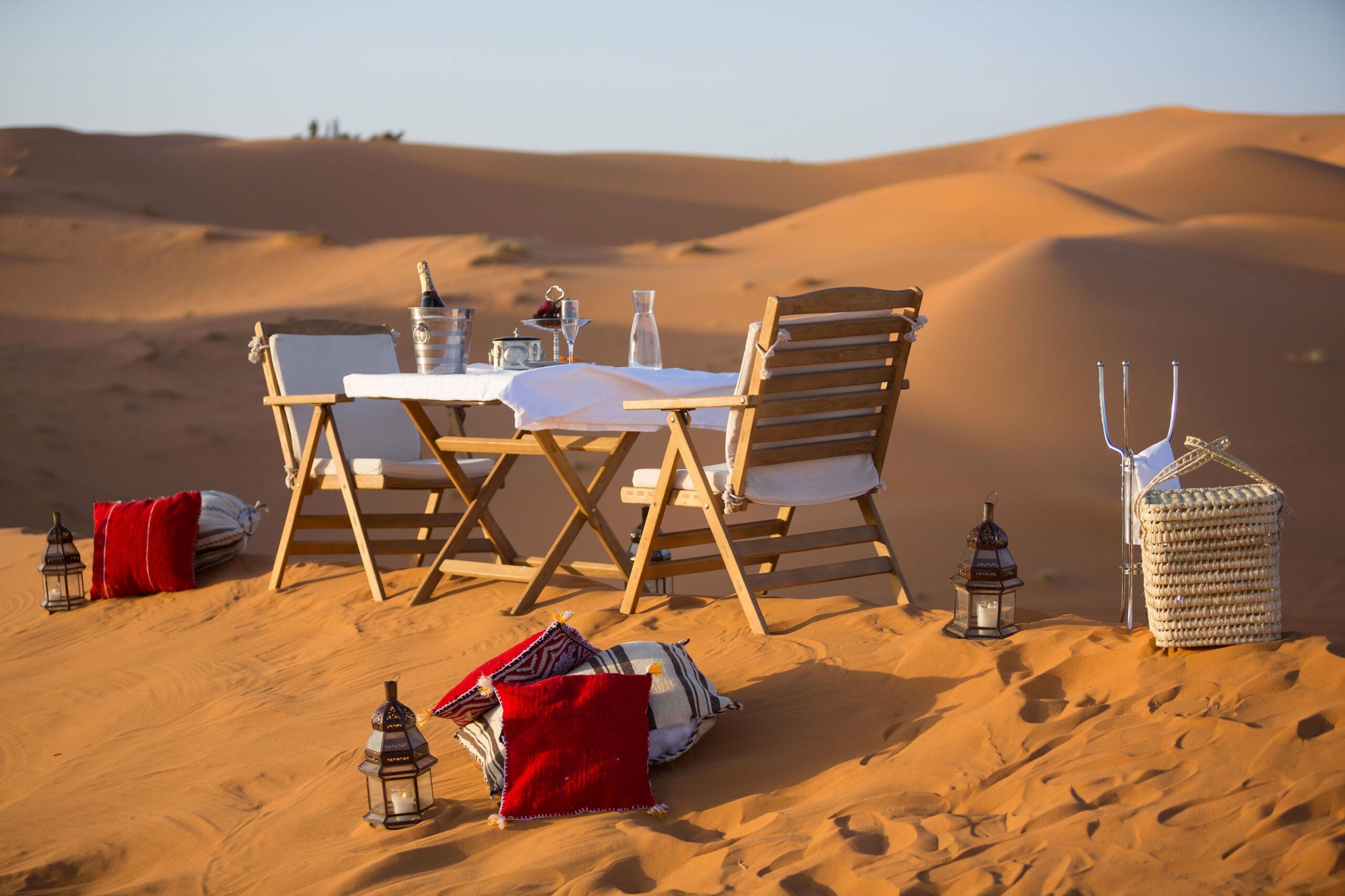 Merzouga Luxury Desert Camp
Make sure to avoid crowded places, and if you happen to be in one of them, carry your backpack in front of you instead of behind you to avoid pocket-picking as in all big cities like New York itself. Always good to be guided in big cities, as well as when you are staying at the riads at the ancients cities like in Marrakech and in Fez to be hassle-free.

Must bring your proper medication including something for stomach problems and digestion to be handy if needed.
Carry small change with you for tipping, and no need to carry so much cash with you, only what you need to spend for a day or 2, as you can always use your ATM card while traveling in Morocco. You can also use your credit card at nice restaurants, at hotels and when purchasing expensive items in markets, etc.

One last thing. Always pack light prior to travel to Morocco, as you can always do your laundry at your hotels, and bring an extra empty bag to use for bringing back souvenirs and gifts for your friends and family.
Marrakesh Voyage has been leading private tours to Morocco since 1983 and has thousands of gratified clients. We help you design the tour of your dreams, and make sure you have the most fabulous journey of a lifetime. Feel free to contact us today to begin designing YOUR unforgettable Morocco Vacation!

Call or WhatsApp our New York Office at 212-925-6151
Email: Journey@MoroccoVacation.net